IN VENICE'S HEART
A hidden treasure in the heart of Venice, a XIV century palace perfectly placed in the centre that makes everything you want to visit close by.

FIND OUT HOW TO REACH US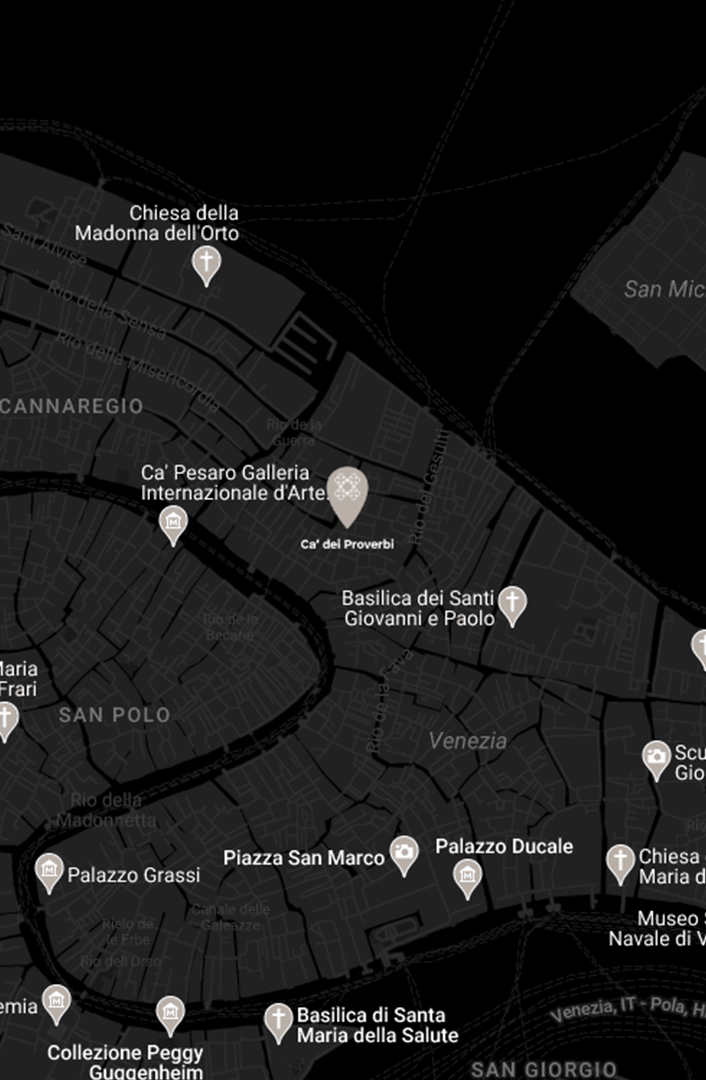 Ca' de la Fonte is few kilometers from Venice's Marco Polo airport, an international hub just a few steps from the centre of Venice and connected by shuttle bus and scheduled bus.
If you land from Treviso Canova airport, take one of the shuttle buses to Venice.
Get off at Piazzale Roma (bus and car terminal) and follow the signs below the "from station/Ca' d'Oro stop".
Take the shuttle line 1 in front of the Santa Lucia station in the direction of San Marco/Rialto and get off at the "Ca' d'Oro stop".
Take Calle Ca' d'Oro, then turn right into Strada Nuova.
Continue until the first open stretch, Campo dei Santissimi Apostoli.
Turn left into salizada del Pistor. Continue for 50 meters until you turn right into Calle dei Proverbi.
Go straight on few meters and on the right you will see Ca' dei Proverbi Suites at 4561.
Park your car at piazzale Roma or del Tronchetto (on the right at the end of the Ponte della Libertà connecting Venice to the mainland).
Take vaporetto line 1 (from Tronchetto, take line 2 or the People Mover to Piazzale Roma and change there) and get off at Ca' d'Oro stop.
Follow the directions below the "from station/Ca' d'Oro stop".